$5 / Mo. From SavvyConnect!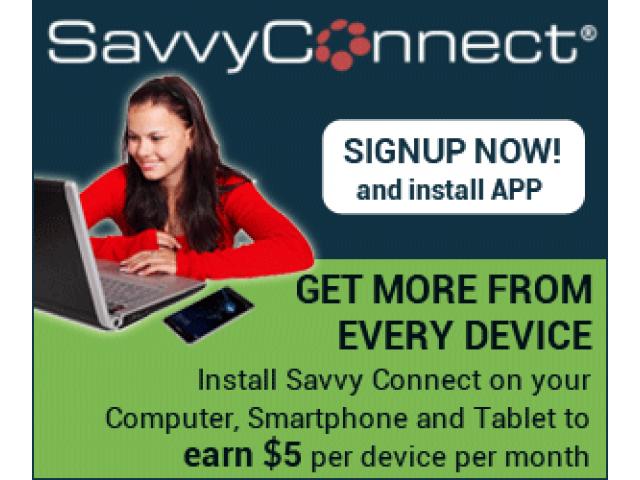 Make sure you get your freebie today! Today's the day to get this offer from SavvyConnect. This is a unique opportunity where SavvyConnect pays you guaranteed monthly incentives – up to $15 USD per month ($5 per device type) for US members, or up to £15 GBP per month (£5 per device type) for UK members simply for remaining active in the SavvyConnect community! You are a VIP when you install SavvyConnect on your smartphone, desktop and/or tablet. Get $5 per device each month plus access to special materials and expedited payments.
Did you like this freebie? Want more of these types of freebies? Let us know in the comments on Facebook of what you want us to go ahead and try.
Simply click on the link below and fill out the form on the next screen! It's free to apply.
Just follow this link to get the freebie:
Sample availability and delivery is subject to each individual company's terms, conditions and availability at their discretion.
Today's free samples:
Online Sweepstakes: