Free Fruit And Vegetable Wash From vegeAQUA!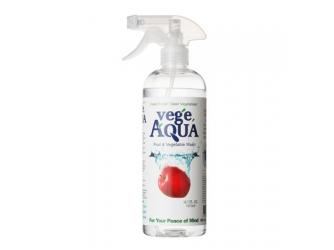 Posted on Oct 08, 2019.
We're the top website for freebies: Here's what we have for you today. You can get a really awesome offer from vegeAQUA today. More people are becoming aware of the importance of health and well-being in recent years – not only are they choosing healthier diets, but also becoming aware of sanitation and cleanliness to avoid illness. What they are not aware of, or pay less attention to, is the type of cleaning product they use not only to remove chemical substances, dirt from groceries. Sign up if you've always wanted to get to try this product. Hurry and get your offer while it's still available! Read through the instructions below to find out how to get your exclusive sample offer.
Terms and conditions are the responsibility of each individual vegeAQUA listed. Check with them if your sample doesn't arrive.
Our team can give you more amazing freebies, so if you liked today's offers, please check out the email tomorrow for more.
Just click on the link below to get this freebie! Clink on the "Try Free" button on the next screen and then fill out the form!
Just follow this link to get the freebie:
Sample availability and delivery is subject to each individual company's terms, conditions and availability at their discretion.
Today's free samples:
Online Sweepstakes: