Free Hand Pain Solution From CarpalAID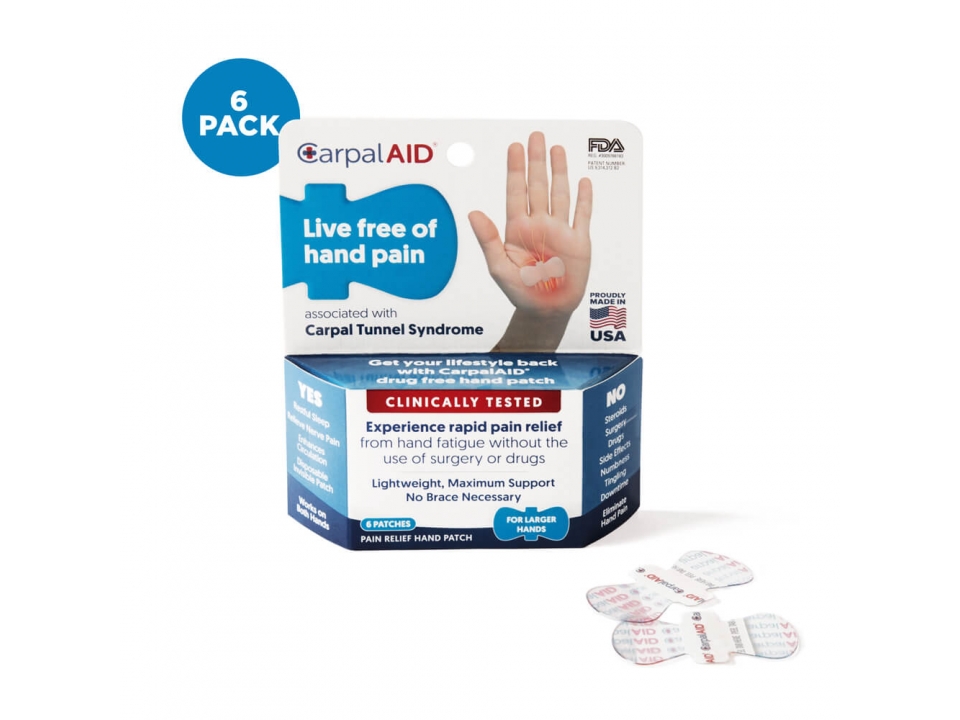 Posted on Jan 13, 2020.
Here's today's exclusive freebie. Get your test offer from CarpalAID before everyone else. CarpalAID® is a revolutionary, clinically tested hand pain relief device for Carpal Tunnel Syndrome. It is a non-invasive medical device that is worn on the palm. It relieves carpal tunnel hand and wrist pain resulting from repetitive hand motions such as assembly line work or typing, or from conditions related to diabetes or pregnancy. All you have to do is sign up and you'll get the product delivered to you – no strings attached. Hurry and get your offer while it's still available! See the instructions below how to get this sample.
Terms and conditions are the responsibility of each individual company listed. Check with them if your sample doesn't arrive.
Get more free stuff every day with our freebies. Check back again tomorrow for more, or follow us on Facebook or Twitter!
Just click on the link below to get this freebie! Fill out the form with your shipping information on the next screen. Submit the form and wait for your freebie!
Just follow this link to get the freebie:
Sample availability and delivery is subject to each individual company's terms, conditions and availability at their discretion.
Today's free samples:
Online Sweepstakes: