Free 4 Count Energy Drink Sample Pack From Strike Force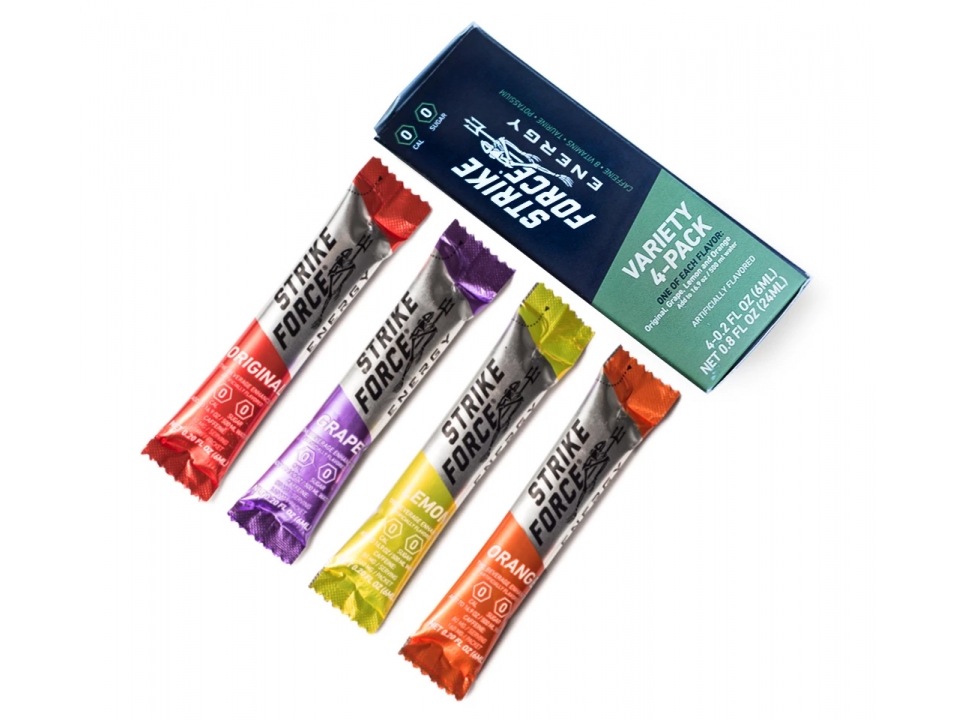 Posted on Nov 05, 2019.
See today's limited offer or click to see some of the other ones available on our site. Strike Force has a select few of these offers to give away if you sign up now. Add one pack to a standard 1/2 liter water bottle (or 16 oz glass) to turn your water into a full power energy drink. Each flavor pack is a liquid that is sugar / calorie free, but adds an explosion of energy and flavor to any beverage. There's no mixing, stirring or shaking, and the flavor will never settle to the bottom like crystals or syrup. Sign up if you've always wanted to get to try this product. Hurry and get your offer while it's still available! Follow the instructions below to make sure you receive your sample in time.
Samples may or may not come depending on if the company can fulfill the samples or any reason up to their discretion at all.
Do you like this freebie? Watch out for the next newsletter and also stay updated with our Facebook page. You'll know what freebie comes next!
Just click on the link below to get this freebie! Fill out the form with your shipping information on the next screen. Submit the form and wait for your freebie!
Just follow this link to get the freebie:
Sample availability and delivery is subject to each individual company's terms, conditions and availability at their discretion.
Today's free samples:
Online Sweepstakes: