Free Travel Mug From Au Bon Pain!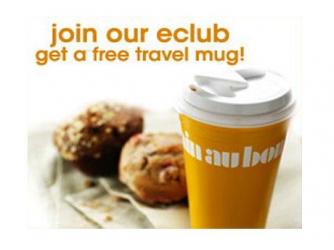 Take a look at today's exclusive available offer here! Check out this freebie that is available today. Want to try this great product? Sign up right now and get yours through this great free offer. Hurry and get your offer while it's still available! Make sure you fill your info in right to get your sample – and see the rest of the instructions below.
Samples may or may not come depending on if the Au Bon Pain can fulfill the samples or any reason up to their discretion at all.
Our team can give you more amazing freebies, so if you liked today's offers, please check out the email tomorrow for more.
Just click on the link below to get this freebie! Fill out the form with your shipping information on the next screen. Submit the form and wait for your freebie!
Just follow this link to get the freebie:
Sample availability and delivery is subject to each individual company's terms, conditions and availability at their discretion.
Today's free samples:
Online Sweepstakes: