Get A Free 19-in-1 Multitool From SwissTech!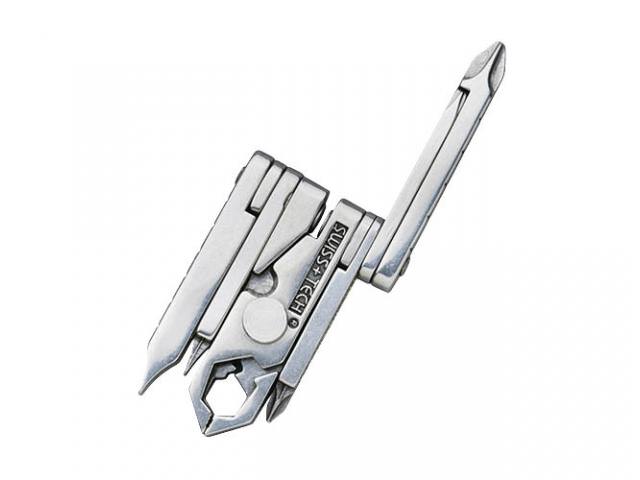 The Micro-Max 19-in-1 Series offers Swiss+Tech's most comprehensive and versatile set of tools to date. This solid stainless steel tool set, with its patented, quick-release and self-locking mechanism, folds out into 19 different professional-grade tools. Everyday tools for everyday convenience. Tighten, loosen, wire, drill, file, open and measure with ease. Includes 2 hex wrenches, 6 screwdrivers, pliers, wire cutter, wire stripper, wire crimper, hand drill, file, bottle opener, 2 rulers (mm and inch), and 2 ruler extensions. Patent pending design provides 24/7 pocket-sized readiness. Use with your key ring, purse, glove box, and more.
Tools:
1/4 Inch Hex Wrench
7/16 Inch Hex Wrench
#0 Flat Screwdriver
#1 Flat Screwdriver
#2 Flat Screwdriver
#0 Phillips Screwdriver
#1 Phillips Screwdriver
#2 Phillips Screwdriver
Pliers
Wire Cutter
Wire Stripper
Wire Crimper
Nail File
Hand Drill
Bottle Opener
Inches Ruler
Inches Ruler Extension
mm Ruler
mm Ruler Extension
To get this freebie you will need a Trybe account! Sign up or login to your account, then go to the multitool's product page and click on "Try" and fill out the survey!
Just follow this link to get the freebie: