Get A Free All PowerCore Laundry Detergent! (50 count)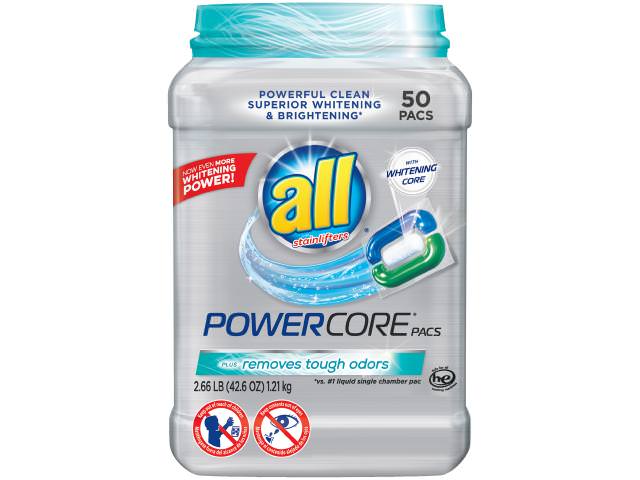 Today Walmart offers a free pack of laundry detergent! Keep your clothes whiter and brighter with Powercore OXI. Deliver an astonishing clean in every load with this combination of liquid and powder detergent in one pac. Our most powerful pacs to fight your toughest stains. These Powercore Pacs are safe to use in any washing machine and dissolve in any water temperature. This pack contains one tub of 50 Powercore Pacs, with one regular load per pac.
Visit Walmart through TopCashback, purchase one (1) Walmart $8.97 All PowerCore Pacs Super Concentrated Laundry Detergent, 50 count and within fourteen days $8.97 cashback will post in your TopCashback account. This offer is available to new TopCashback members only. However, as TopCashback doesn't limit accounts to one per household, if you're an existing member now's the perfect time to tell your husband or wife, mom or dad, roommate, neighbor or anyone else about TopCashback and perhaps they'll share their freebie with you.
Just follow this link to get the freebie: