Get a FREE Corkscrew!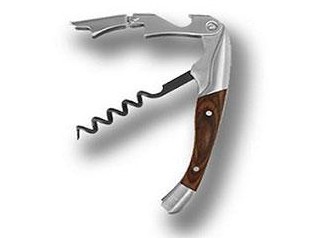 The Wine Making Society wants more people to be interested in wine tasting, so they are giving away a FREE double-hinged waiters corkscrew! This corkscrew is made from stainless steel and fine wood, and its non-stick worm device makes uncorking a cinch!
Enjoy your bottle of wine with this free sample!
Do you like this freebie? Watch out for the next newsletter and also stay updated with our Facebook page. You'll know what freebie comes next!
Just follow this link to get the freebie: