Get A Free Finish All In 1 Dishwasher Detergent Gelpacs 32 Count!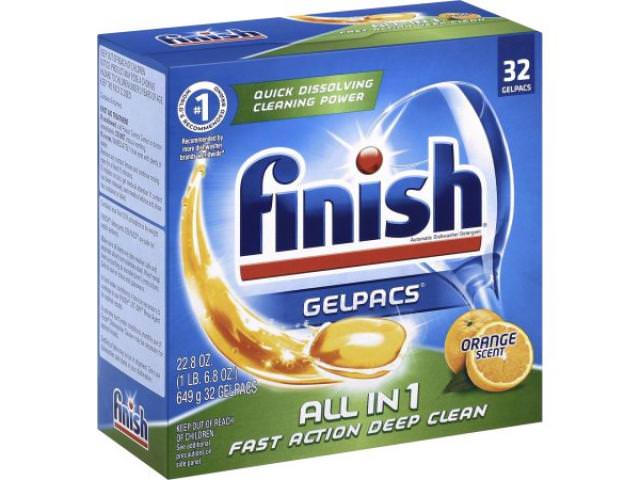 Dishwasher detergent tackles tough messes with revolutionary pre-soakers that burst into action to scrub away tough food residues. Powerful cleaners remove even the toughest stains and gently scrub your dishes and glasses to create a sparking shine. Detergent is designed for use in automatic dishwashing machines.
Finish Dishwasher Gel Packs
Pre-soakers burst into action to scrub away tough food residues
Powerful cleaners remove tough stains like coffee and tea
Gelpacs provide all-in-one cleaning action for a sparkling shine
For use in automatic dishwashing machines
1. Click on the link below!
2. Create your TopCasback account with an email and password
3. Click on the "Get Offer" button and it'll take you to Walmart.
4. Add 1 "Finish All in 1 Dishwasher Detergent Gelpacs, Orange, 32 Count" priced for $5.47 to your cart and shop as you would normally then checkout. If the price changes or anything happens to the stock, the deal is officially over.
5. This is a Free In Store Pick Up offer.
6. Once you checkout, in about 14 days $5.47 will post in your TopCashback account.
This offer is available to new TopCashback members only. However, as TopCashback doesn't limit accounts to one per household, if you're an existing member now's the perfect time to tell your husband or wife, mom or dad, roommate, neighbor or anyone else about TopCashback and perhaps they'll share their freebie with you.
Just follow this link to get the freebie: