Get A Free Frey Chocolate Party Box!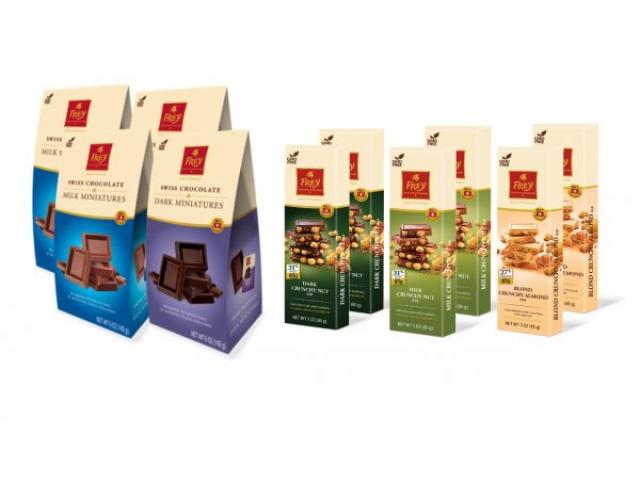 This Valentine's Day, fall in love with Chocolat Frey – the ultimate indulgence in Swiss chocolate. Since 1887, Chocolat Frey has artfully crafted, premium chocolate that delivers the authentic taste and tradition of its Swiss heritage.
Revel in the Crunchy Nut Bars, now with more than 25% nuts – a delight for all nut and chocolate lovers. Or enjoy the decadence of the Chocobloc Minis – sold in resealable stand-up pouches, perfect for a bite-size snack or sharing with friends. Following a bean-to-bar process using GMO-free ingredients, Chocolat Frey provides an exceptional Swiss taste experience.
The party pack valued at $60+, containing the following items:
2 Milk Chocolate Crunchy Nut Bars
2 Dark Chocolate Crunchy Nut Bars
2 Blonde Crunchy Nut Bars
2 Chocobloc Milk Minis
2 Chocobloc Dark Minis
2 Milk Miniatures
2 Dark Miniatures
Party Host Guide to help you plan and carry out the party!
Our team can give you more amazing freebies, so if you liked today's offers, please check out the email tomorrow for more.
Tryazon will select 100 hosts for this opportunity. Those chosen will receive a party pack with a variety of Chocolat Frey products to showcase and sample with friends and family! Click on the link below to sign up!
Just follow this link to get the freebie: