Get A Free HartFelt 360 Toothbrush!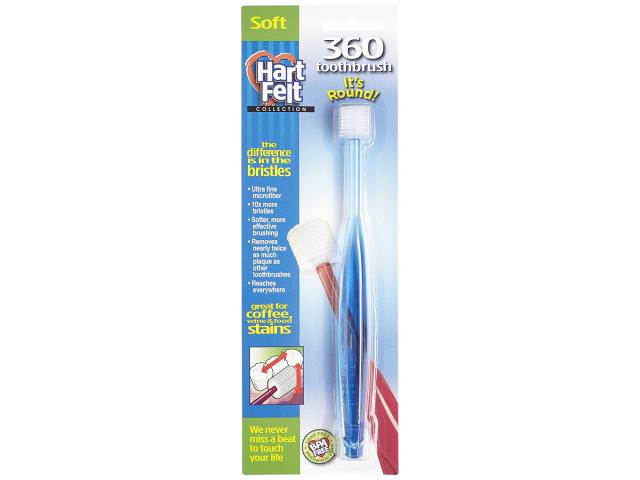 HartFelt's new 360 degree toothbrush is truly innovative, it is the world's first 360 degree designed toothbrush. Developed in the Osaka university dental hospital of Japan, the 360 Toothbrush has unparalleled cleaning power thanks to over 10,000 micro fine bristles-10 times more than the average toothbrush. Circular rings firmly hold bristles in place, while spacing washers between bristle layers make it more effective for removing plaque and keeping the brush clean. Works great for cleaning the tongue and for massaging gums. Take a 360 Toothbrush to work, out camping, or on the road, as it may be used effectively with water alone when you are on the go. To use, just wet the toothbrush and brush more gently than usual. There is no need to turn, spin, or twist your wrist as you brush. The HartFelt 360 Toothbrush provides continued oral care for children who use baby buddy's oral care program, also from compact industries, and is intended for ages 12 and up. Get one free today!
To get this freebie all you have to do is click on the link below then log in to your Amazon account! For each sample you buy, you will receive a credit equal to the price you paid for the sample. Your credits can be used toward a future purchase of select full-size products from the category you sampled! Spend $4 and get $4 credit from Amazon!!!!!!!!
Just follow this link to get the freebie: