Get A Free Indoor / Outdoor Hammock! ($45 Value)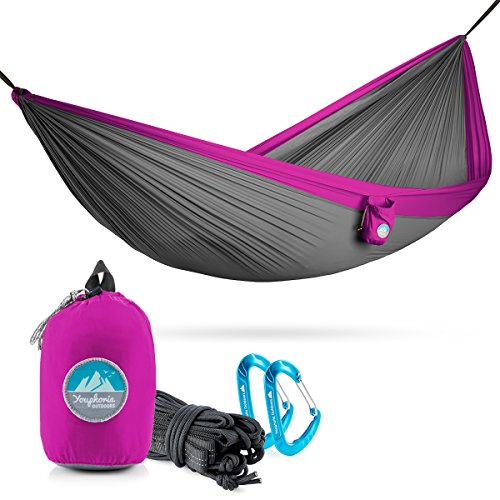 Packed up, this Double Hammock measures ONLY 6″ x 3.5″ It's one of the Smallest, Ultra-Light, Camping Hammocks on the Market. You still get Full Length and Width at 9′ x 6′ in use. Get more reach and functionality with 2 Dual-Paracord Straps (2 x 10ft Straps = 40ft of Paracord) and 2 Premium 12kn Carabiners! Rated for 400 lbs, the Hammock's Ends are Triple Bar-tack Stitched with Dyneema (the strongest thread in the world) for Security and Stability. Hammock Ends also have a Reflective Stripe for those "Middle of the Night Situations." Smart right?
✅ CLOUD COMFORT ✊ Our Lightweight Honeycomb Ripstop Nylon Material is also the Softest on the Market — Breathable and Ultra-Smooth for YOUR Comfort. Why Have it Any Other Way? Claim yours from Youphoria Outdoors!
Do you like this freebie? Watch out for the next newsletter and also stay updated with our Facebook page. You'll know what freebie comes next!
Just follow this link to get the freebie: