Get A Free Made In Nature Snacks!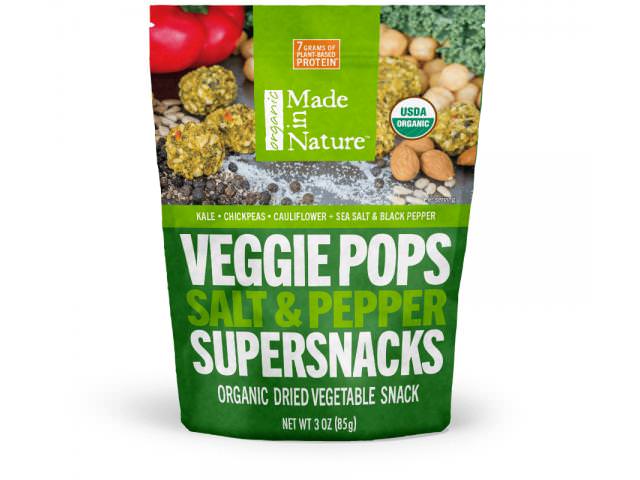 Introducing crazy crunchy, madly munchy Made In Nature Veggie Pops, the first ever veggie snack of its kind. Made with nothing but whole foods like kale, carrots, chickpeas, nuts, seeds and spices, these Supersnacks are baked, bagged and about to make your life a whole lot better. Made in Nature is giving away free snacks samples! These eat-the-whole-bag-worthy Salt & Pepper Veggie Pops put plants on a pedestal so high, we have to get on our tippy-toes to reach. That means no junk and no jokes. Just whole foods crisped to savory, bite-sized vegetable snack perfection. Flavor fact: eating just one is a mathematical improbability. Claim yours!
Sign up for our newsletter and receive immensely well respected freebies in the future. Freebies are definitely exciting to have. Enjoy more everyday.
Just click on the link below to get this freebie! Find the "Enter to Win" button, and fill out the form with your shipping information on the next screen. Winners will be chosen at random weekly and notified by email on Monday each week until all 10,000 samples are awarded.
Just follow this link to get the freebie:
Sample availability and delivery is subject to each individual company's terms, conditions and availability at their discretion.
Today's free samples:
Online Sweepstakes: