Get A Free Mr. Clean Magic Eraser Original 8 Ct!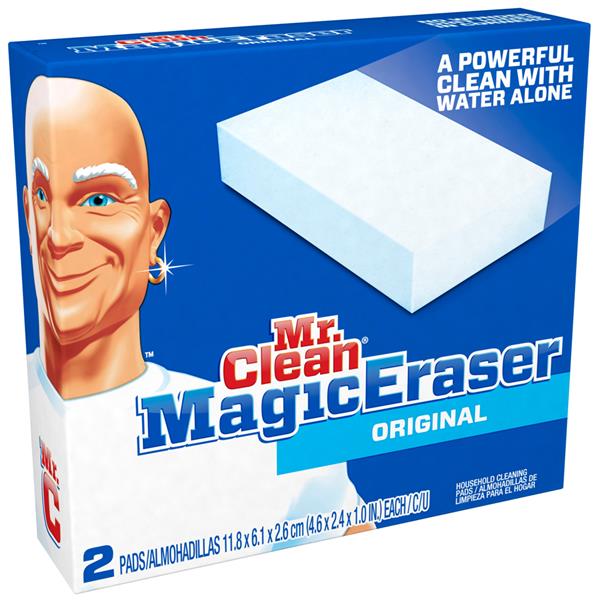 Mr. Clean Magic Eraser Original erases marks on walls, floors and more. To discover the cleaning possibilities, simply take a swipe. Micro-scrubbers reach into the surface grooves, lifting away built up dirt and grime. The Mr. Clean Magic Eraser Original is so powerful that each swipe removes more grime than the leading all-purpose bleach spray cleaner. Works with water alone!
The Mr. Clean Magic Eraser is a Powerful Clean with Water Alone.
The melaimine sponge's microscrubbers lift and remove dirt all around your home.
No Harsh chemicals added.
This cleaning sponge is tougher on dirt, all around the house! Textured surface sponge cleaner, wall cleaner, bathtub cleaner, oven door cleaner, erases marks on light switches, doors & much more!
1. Click on the link below!
2. Create your account with an email and password
3. Click on the "Get Offer" button and it'll take you to Walmart.
4. Add 1 "Mr. Clean Magic Eraser Cleaning Sponge, 8 Ct" priced for $6.94 to your cart and shop as you would normally then checkout. If the price changes or anything happens to the stock, the deal is officially over.
5. This is a Free In Store Pick Up offer.
6. Once you checkout, in about 14 days $6.94 will post in your TopCashback account.
This offer is available to new TopCashback members only. However, as TopCashback doesn't limit accounts to one per household, if you're an existing member now's the perfect time to tell your husband or wife, mom or dad, roommate, neighbor or anyone else about TopCashback and perhaps they'll share their freebie with you.
Just follow this link to get the freebie: