Get A Free Peatos Snack!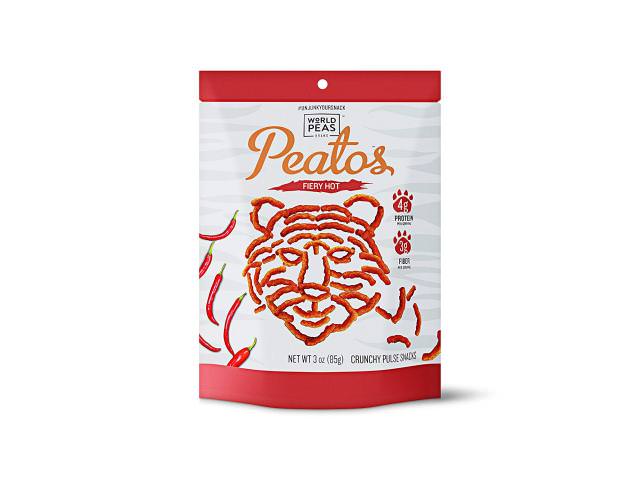 Always Tasty.
Never Corny. Peatos started with a simple idea: what if we could take the'crap' out of'junk food' using nutritionally meaningful ingredients like pulses but maintaining all of the crave-able taste? Pulses are the nutrient-packed, dry, edible seeds of legumes, lentils, chickpeas and peas. They're a plant-based source of both fiber and protein that are full of phytonutrients that provide key vitamins and minerals. You'll thank us later.
Peatos is present in four flavors: Classic Cheese. Made with nutritionally dense pulses and real cheese. These crave-able snacks taste just like'junk food' but are packing some serious substance! Fiery Hot – This bite brings serious heat for serious spice fans. You won't be able to have just one. Masala – This South-Asian inspired bite provides an exotic mix of unique spices and flavors. These crave-able snacks unite finger-licking flavor and a huge crunch. Chili Cheese – The perfect combination of hearty and bold chili flavors.
Just click on the link below to get this freebie! Fill out the form with your shipping information on the next screen. Submit the form and wait for your freebie!
Just follow this link to get the freebie: