Get A Free Rainbow Glitter Slime Starter Pack!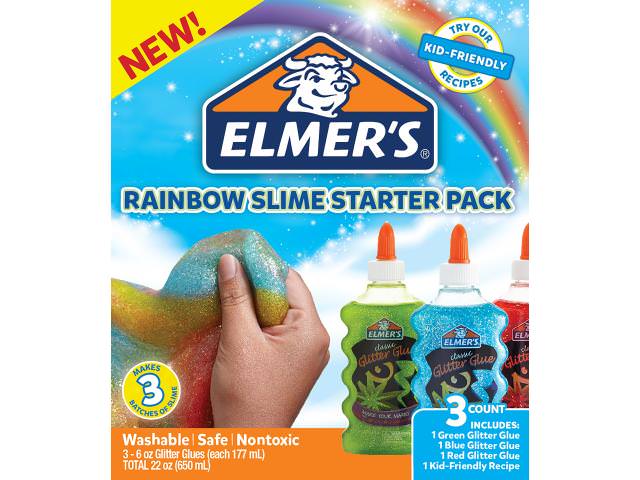 Elmer's safe, nontoxic, and washable glues are the secret to endless slime fun! Create your own sparkly rainbow slime with this 3 colored glitter glue pack that will brighten up any day! This package contains one Classic Glitter Glue in Green (6oz), one Classic Gllitter Glue in Blue (6oz), one Classic Glitter Glue in Red (6oz) and one Kid-Friendly Recipe.
1. Click on the link below.
2. Create your account with an email and password.
3. Click on the "Get Offer" button and it'll take you to Walmart.
4. Add 1 "Elmer's Rainbow Glitter Glue Slime Starter Pack" priced for $6.97 to your cart and shop as you would normally then checkout. If the price changes or anything happens to the stock, the deal is officially over.
5. This is a Free In Store Pick Up offer.
6. Once you checkout, in about 14 days $7.67 will post in your TopCashback account.
This offer is available to new TopCashback members only. However, as TopCashback doesn't limit accounts to one per household, if you're an existing member now's the perfect time to tell your husband or wife, mom or dad, roommate, neighbor or anyone else about TopCashback and perhaps they'll share their freebie with you.
Just follow this link to get the freebie: