Get A FREE Scosche Cover Charge Dual USB Wall Charger Adapter!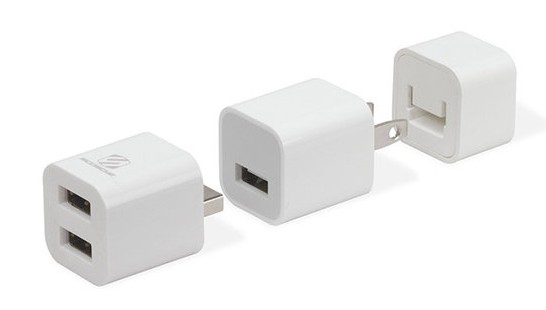 Save some space and leave your bulky 2 port wall charger at home. This cover simply fits over your existing iPad charger (the one you got with your new iPad) and gives you dual USB ports for charging 2 devices at once. This is the perfect solution for frequent travelers and anyone with an on-the-go lifestyle.
-Use this wall charger adapter to transform your existing USB wall charger into a dual USB charger.
-Charge 2 smartphones or other devices at once.
Extend your charging!
Just follow this link to get the freebie: