Get A Free Sinus Rinse Kit!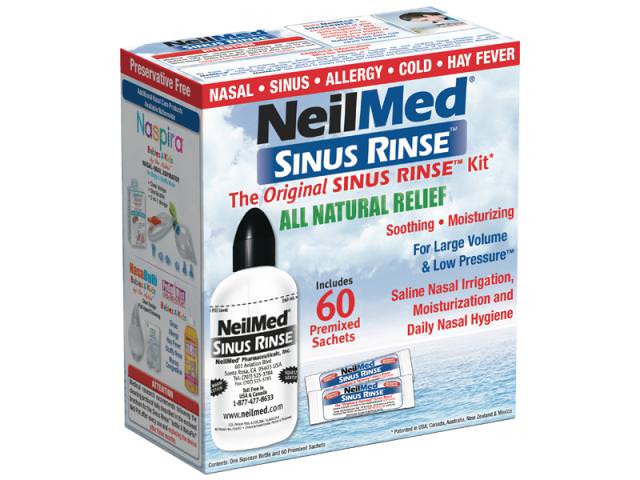 NeilMed SINUS RINSE is an easy squeeze bottle system that allows you to deliver the saline solution with positive pressure to clean the nasal passages thoroughly, while maintaining your head in an upright position. You have complete control of the pressure and volume of solution, ensuring a gentle, soothing and therapeutic experience. Daily rinsing is safe and will keep your nasal passages clean, healthy and open.

Use For: Nasal Allergies, Dryness & Hay Fever, Sinus Pressure & Nasal Stuffiness, Nasal Symptoms from Flu & Cold, Nasal Irritation from Occupational & House Dust, Fumes, Animal Dander, Grass, Pollen, Smoke, etc.
Claim your kit today!
Sign up for our newsletter and receive immensely well respected freebies in the future. Freebies are definitely exciting to have. Enjoy more everyday.
Just click on the link below to get this freebie! Fill out the form with your shipping information on the next screen. Select promo code: P1886B. Submit the form and wait for your freebie!
Just follow this link to get the freebie: