Get A Free Stone Relief Kidney Stone Herbal Tea!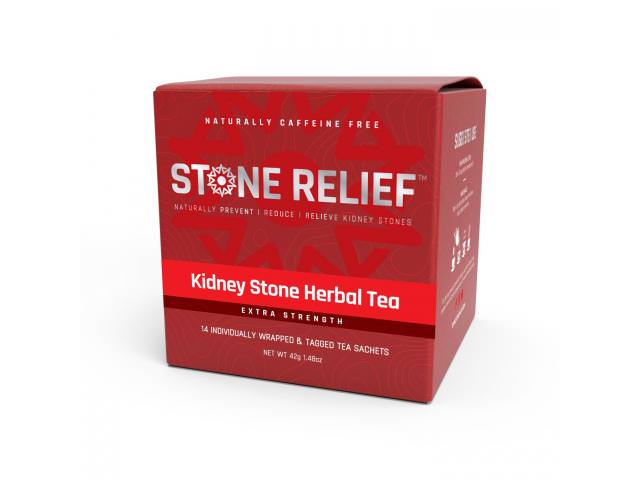 Stone Relief Kidney Stone Herbal Tea (Extra Strength Formula) contains 3 grams per sachet of a powerful all-natural blend of raw Chanca Piedra (phyllanthus niruri) "Stone Breaker," raw-organic Dandelion Root, and freeze-dried raw lemon pieces. Daily use of this kidney stone herbal tea provides the best chance of preventing future kidney stone formation, reducing the size of current kidney stones, and relieving associated pain as kidney stones pass. Use twice daily for even stronger results or when passing a stone. Chanca Piedra: Amazonian super-herb whose name translates to "Stone Breaker." The indigenous people gave it this name due to their effective use of the herb in eliminating kidney stones and gallstones. Based on recent studies, the herb also possesses superior analgesic (pain relieving) qualities that have been shown to be several times more potent than modern pain medication – all without the harmful side effects.
Stone Relief is offering free tea samples! Stone Relief offers the first and only complete line of all-natural remedies for the prevention, reduction, and relief of kidney stones. You can try this tea today!
Just click on the link below to get this freebie! Fill out the form with your shipping information on the next screen. Submit the form and wait for your freebie!
Just follow this link to get the freebie: