Get A Free The Fine Life Salt And Pepper Spice Grinders!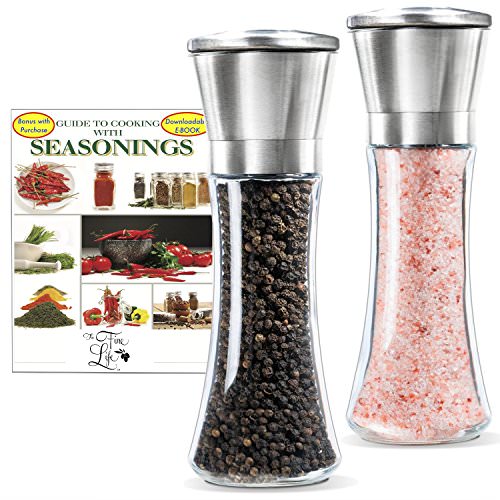 Cook With Fresh Spices, Always – No more stale spices! The stainless steel air tight lid keeps your seasonings fresh so each time you use your grinder you get truly fresh ground flavor and scents whether you are using himalayan salt, pepper, cardamon, allspice, dried seed or other spices.
3 Elegant and Quality Models – Whether you purchase our Tall Grinder Pair, the Short Pair in their Matching Stand, or the 2in1 Tube style, these grinders look great on your counter or table top. They fit comfortably in your hands and work with the coarsest salt, peppers, dry spice and more with confidence.
*Salt, pepper and spices are not included.
To get this freebie, you just need to click on the link below and watch a youtube video!
Just follow this link to get the freebie: