Get A Free Waterproof Fitness Tracker Watch!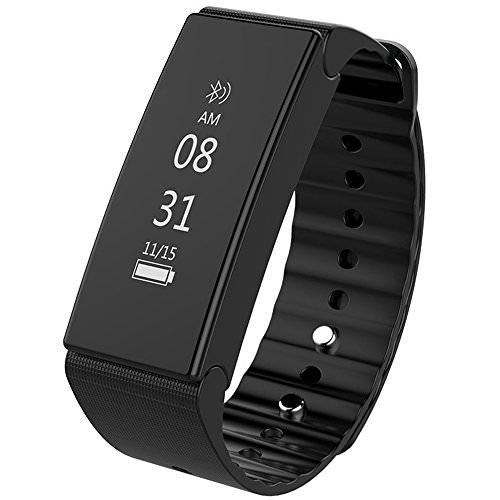 STAY ACCOUNTABLE – People with medical concerns that require their blood pressure to remain within specific ranges, and those with serious heart conditions will benefit greatly from our workout watch. Easy tracking capabilities include walking, running and cycling, as well notifications for sedentary and regular hydration. The screen, geeky and easy to read, keeps your health goals at the forefront of your attention, and no longer brush off your fitness schedule by setting an alarm reminder.
EVERYTHING IN ONE – Once you determine what features you need from your exercise tracker, you're set and good to go. Besides the traditional sleep, heart rate & blood pressure monitor, it also includes a step counter pedometer for walking & tracking distance, a calorie counter to increase your chance of weight-loss success, and an oximeter that measures blood oxygene level and fatigue limits to avoid exhaustion. Restore today order in your life & stick to a healthy, self-sufficient lifestyle.
TAKE IT TO THE NEXT LEVEL – At Vitchelo, we want you to live a healthier, more active lifestyle. That's why we've designed this NEWLY IMPROVED waterpoof activity tracker not just to be a glorified wrist pedometer, but a reliable health fitness tracker bracelet, allowing you to track and record your most important health metrics anytime and anywhere. Take it running or swimming, set it up like a watch with vibrating alarm and share your achievements on your preferred social media network.
Claim yours from Vitchelo!
Just follow this link to get the freebie:
Sample availability and delivery is subject to each individual company's terms, conditions and availability at their discretion.
Today's free samples:
Online Sweepstakes: