Get A Free Whey Fantastic!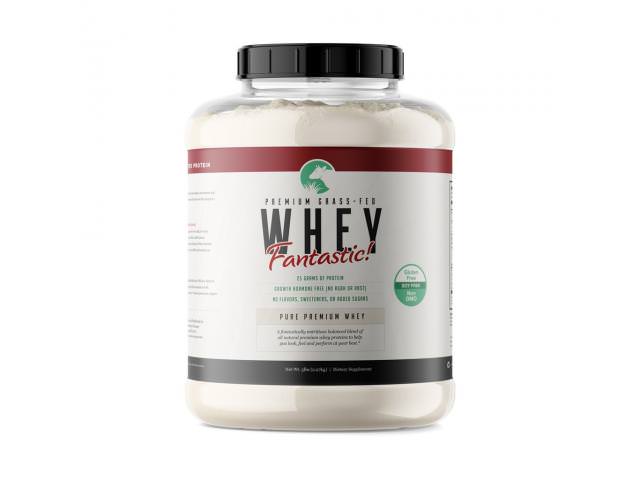 WHEY FANTASTIC IS IDEAL FOR WEIGHT LOSS: Scientific research indicates that adding whey protein to your weight loss program will help raise your metabolic rate, improve glucose tolerance and allow you lose body fat faster than diets without whey protein.

A MORE COMPLETE WHEY PROTEIN: Our premium blend of whey isolates (60%), and concentrates (40%) provides a better profile of whey fractions & bioactives than other single source whey proteins.

ALL NATURAL, GRASS FED WHEY: Our Grass Fed Whey is sourced from small dairies that care about their animals and the sustainability of the farm. You get a healthier, hormone and antibiotic free whey protein as a result. Whey Fantastic contains no artificial sweeteners, colors, or flavors, and is Soy Free, non-GMO, and Gluten Free.
To get this freebie all you have to do is click on the link below then fill out the form on the next screen!
Just follow this link to get the freebie: