Get Free Golden Acrylics Paints!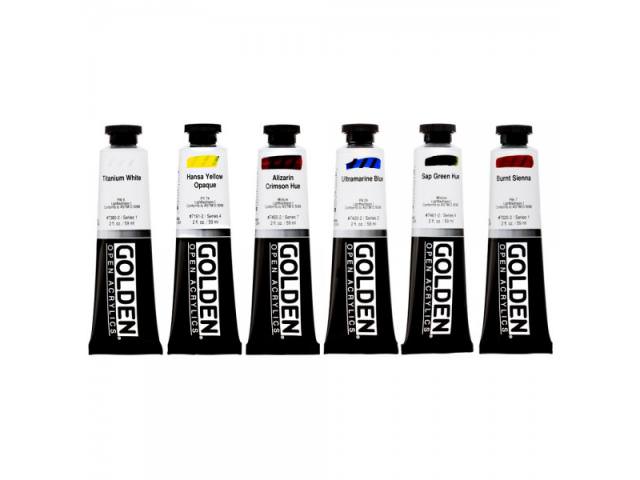 In 2008 Golden Artist Colors launched OPEN Acrylics, a new line of colors and mediums with exceptionally slow drying features to allow artists to combine and rework acrylic paint in ways only possible previously with oils. OPEN introduces a totally new opportunity for artists. High Flow is our newest acrylic paint which can go from brush to mark or from dip pen to airbrush and more. From fine lines to broad strokes, High Flow Acrylic has an ink-like consistency which lends itself to a wide range of techniques, including staining, leveling, calligraphy, and mixed media. Introduced as a replacement for GOLDEN Airbrush Colors in July of 2013, High Flow offers increased durability of dry paint along with a larger palette of colors such as iridescent and fluorescent colors, and much more single-pigment colors that match the other GOLDEN colour lines.
Just click on the link below to get this freebie! Fill out the form with your shipping information on the next screen. Submit the form and wait for your freebie!
Just follow this link to get the freebie: