Get Free Hippo Sak Tall Kitchen Trash Bags!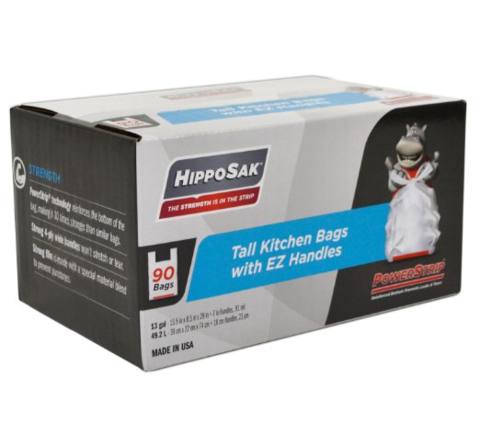 Hippo Sak® Tall Kitchen Trash Bags are the TOP RATED trash bags on Amazon.com. Strong Handles make them easy to lift, easy to tie and easy to carry! Try Hippo Sak trash bags for free! With Hippo Sak you don't have to worry about leaks, holes or tears. So go ahead, toss out those painful drawstrings and throw away those leaky bags! While supplies last. Get yours today!
To get this freebie, simply click on the link below and then fill out the form on the next screen!
Just follow this link to get the freebie: