Get Free Lipton Matcha Green Tea + 2 More!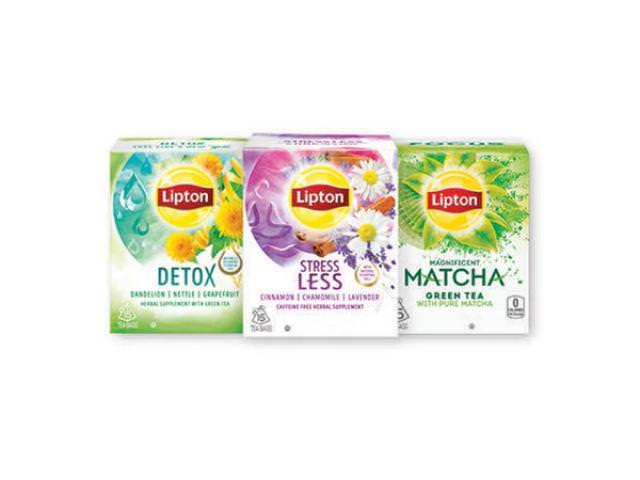 Legend has it that Buddhist monks used Matcha to enhance their focus for long hours of meditation, and to be alert and present in the moment. Today's Matcha leaf comes from shade grown green tea whose chlorophyll-rich leaves are finely ground into a brilliant green powder, prized for its abilities.Find your moment of focus with Lipton's Magnificent Matcha, green tea blended with pure Japanese Matcha in pyramid tea bags. Enjoy the smooth, earthy taste of matcha balanced with the refreshing goodness of green tea, capturing the best of what the green leaf tea has to offer. Our tea blends are made with 100% natural, Rainforest Alliance™ certified tea leaves and matcha powder. It's a refreshing and rounded sip with a smooth and mellow finish. Made with sunshine and rain, drink in the positivity of an enlivening Lipton Matcha with Green Tea and be awake to what really matters.Thomas Lipton was a man on a mission – to share his passion for tea around the world. He believed that everyone deserved high quality, great tasting tea. And over 120 years later, that belief is still what drives us – inspiring more flavors, more varieties and more love than ever before.All our tea bags are 100% sustainably sourced, which translates into ensuring decent wages for tea farmers around the world together with access to quality housing, education and medical care. Your tea is their brighter future.
Today, Lipton offers 3 freebies: trial of Lipton Detox, Lipton Stress Less and Lipton Magnificent Matcha. Claim yours!
Want to get freebies like these the minute they come out? Follow us on Facebook or Twitter for real-time updates!
Just click on the link below to get this freebie! Fill out the form with your shipping information on the next screen. Submit the form and wait for your freebie!
Just follow this link to get the freebie: