Get Free Pristine Screen Cleaner Samples!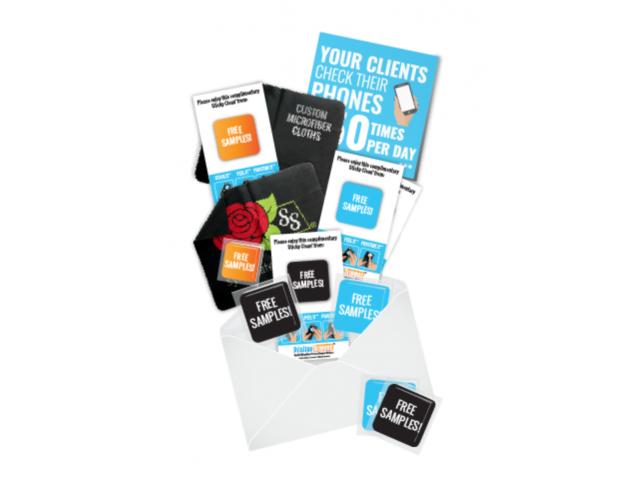 Pristine Screens offers Customizable Mobile Screen Cleaners. Whether you are looking for the hottest promotional product for your brand or the easiest solution to keep your personal mobile devices clean, Pristine Screens has the right solution for you.
Pristine Screens's microfiber cleaning cloths and sticky screen cleaners wipe away the dirty, oily smudges we all get on our phones and other mobile devices every day.
Our sticky screen cleaners adhere to the back of any mobile device, such as an iPhone or iPad, without leaving a sticky residue. They are washable and reusable. You simply pull the microfiber sticker from the back of your device and wipe away fingerprints, makeup, dirt, and oily smudges.
The stick-on phone screen cleaners are specifically designed to safely and effectively remove 99.7% of germs and bacteria. The larger travel clean cloths that are a perfect fit for you iPad smart cover or other tablet case and can even be used on your laptop screen. Claim your free samples today!
Do you want a lot more freebies? Stay updated with this newsletter and stay in touch. You will see tons more coming into your email every single day, so watch out for more freebies.
Just click on the link below to get this freebie! Fill out the form with your shipping information on the next screen. Submit the form and wait for your freebie!
Just follow this link to get the freebie:
Sample availability and delivery is subject to each individual company's terms, conditions and availability at their discretion.
Today's free samples:
Online Sweepstakes: