*HOT* FREE Victoria's Secret Reward Cards ($10 to $500!)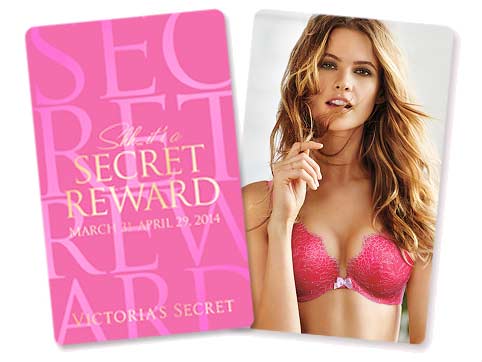 Calling all Victoria's Secret Fans! Just send a SASE to get a free card! You can send out one letter per day until 3/28, and for every letter sent, you'll score a Free Victoria's Secret Reward Card valued at $10-$500. Send by Mail to the following address:
Victoria's Secret Secret Reward Promotion
PO Box 139024
Dallas, TX 75313

Keep in mind that your envelope must be postmarked by March 28th and received by April 5th. There is a limit of one per day. Make sure to follow steps precisely: Hand written note only. Make sure the envelope is a no. 10 sized envelope.
Our team can give you more amazing freebies, so if you liked today's offers, please check out the email tomorrow for more.
Just follow this link to get the freebie: